Seven years ago I bought my first architectural salvage off Craigslist - a pair of windows from a house that had been demolished on the Country Club Plaza. A piece of Kansas City history. I was smitten. One was a single pane window that I turned into a magnetic chalkboard and the other was a beautiful nine-pane window.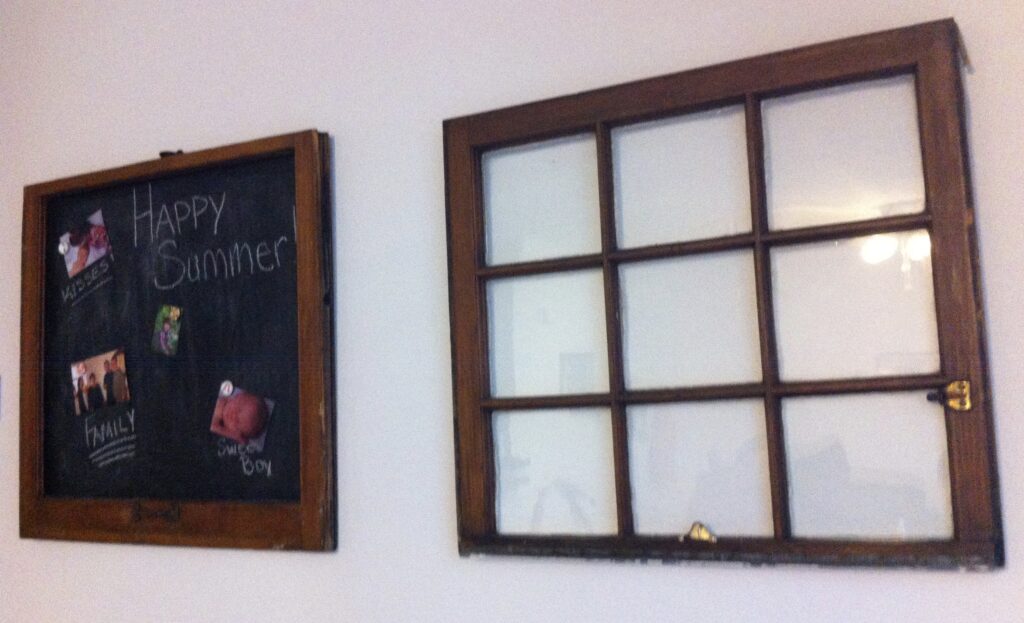 Thus began my love of saving windows, doors, shutters, kitchen sinks, doorknobs and whatever else could be saved from a landfill. I have seriously been late to work because I had to stop and pull a pair of shutters out of our neighbor's trash. Needless to say, the boss was not impressed, but the majority of my coworkers were.
I'm a tree hugger and I'll be the first to support replacing old windows with more efficient ones. Out with the old and in with new in the name of energy conservation! In every house I've bought, we've changed out the windows, but I NEVER let them haul the old ones to the dump. Instead, I ask that they leave them leaning up against the house for me and my husband to deal with later (yeah, Todd kind of hates me on window day…especially when they leaned up the 56-pane window we had replaced and it was literally too heavy for me and Todd to move, forcing us to call in reinforcements).
I do this for two reasons:
Because I'm a hoarder and the thought of something being thrown out when I can save it makes me sad.
Because it is disgusting how much waste we produce every year and I want to help eliminate that waste.
I have a lot of windows and I'm always willing to share when a friend wants a unique frame for their family photos or they need a prop for a wedding or baby shower. But, I always get the same question when I take them down to peruse my hoard - "Where do you get all of these?"
The answer is easy - here, there and everywhere. I have this uncanny ability to spot windows. I can be driving 45 miles an hour down the road and I spot the tiniest bit of window frame sticking out of the top of a trashcan. I also have the same ability to spot used bandaids, but unlike my window spotting ability, it is completely useless and grosses me out. Sometimes I'll find multiple windows at the curb, but there's usually just one. This does make amassing an impressive hoard rather difficult, but sometimes you hit the jackpot. 
Speaking of jackpots, I'm about to share with you the biggest window score of my life. Now, keep in mind, I've only been salvaging windows for seven years, but it feels like a lifetime (especially if you ask Todd). 
When we bought our 1950s brick ranch about three years ago, Todd arranged for new windows to be put in the basement before we moved in. We've had windows replaced lots of times and usually two guys show up with a truck, do their job and leave me with the sashes from the windows they replace. This leaves me with 8, maybe 12 windows at the most. Imagine my excitement when I pulled up and saw this beautiful site in my new driveway.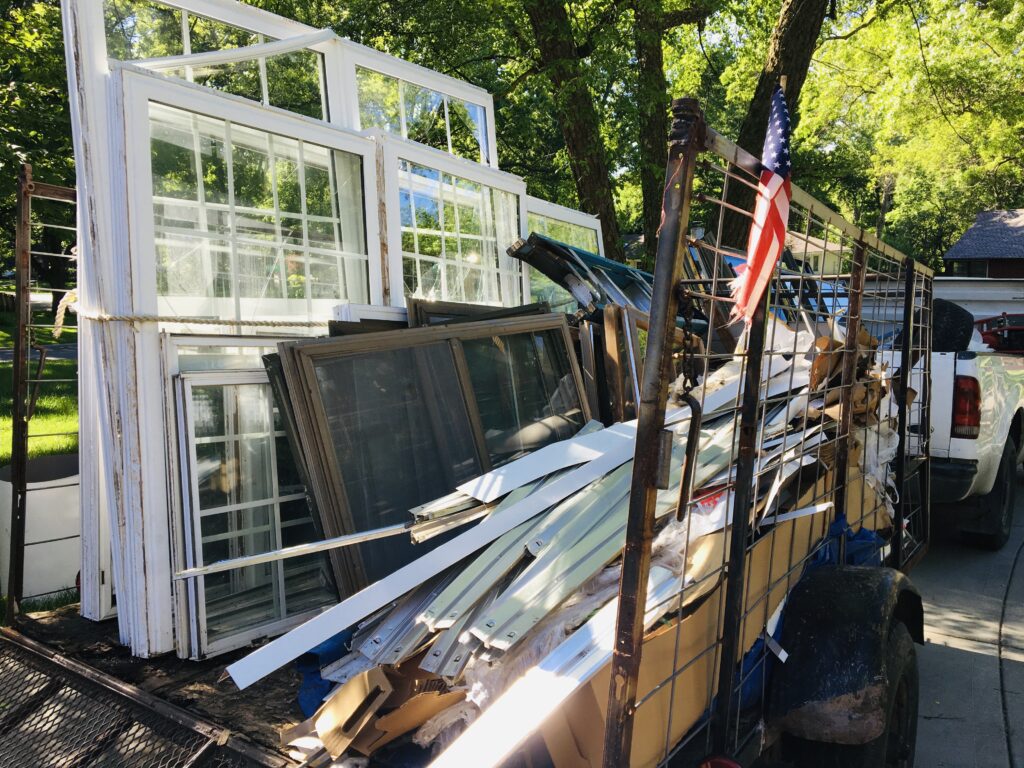 Two guys didn't just show up with a truck - they had a trailer - and that trailer was full of windows. I had to do a quick check of my address to make sure I actually lived there. Yep, I did. It was like Christmas morning and I was quivering like a child who had all of their dreams come true! 
The best part was the window guys helped haul every single window down to my basement. And, they took my number down because they felt guilty every time they took a load of windows to the dump. I was happy as a clam and the window guys didn't have an ounce of guilt. #WINWIN
Since then, we've replaced all of our windows in phases. Maybe that was a financial decision because it is expensive. OR, maybe that was my decision because I wanted to have a continual supply of windows over the last three years. 
So what does one do with all those windows?
1. I love using windows to add dimension and layer other items. Hanging a picture or a wreath on top of a window gives an extra layer. 
2. Grab a chalk marker and make some custom decor. 
3. Paint a coat of chalkboard paint for a fun and functional message board.
4. Use it as a large frame.
5. Hang it and love it. Sometimes a window doesn't need another purpose - it just needs to be its beautiful self. We have a stained glass window above our bed and it is stunning. Friends gifted it to us years ago and I love how it adds a pop of color to our bedroom.
Here are some a few photos of how I use windows around my house.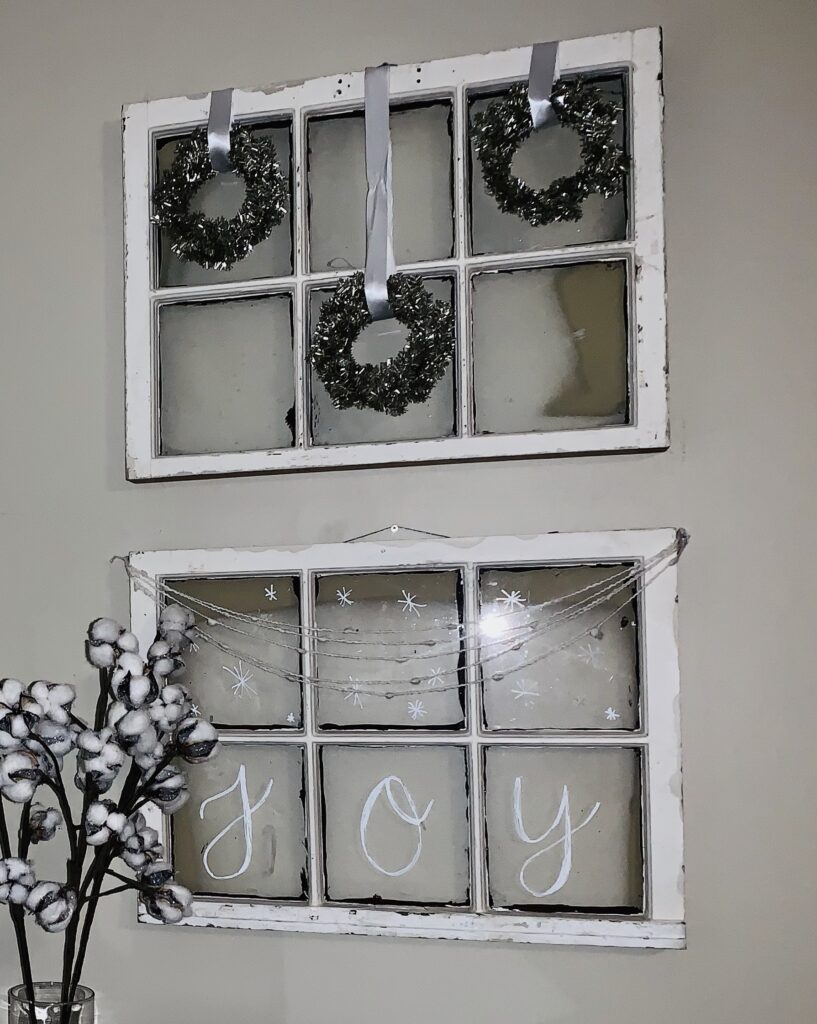 Even though Todd pretends to be super annoyed with my window hoard, he is still super sweet and writes me messages on my upcycled chalkboard window.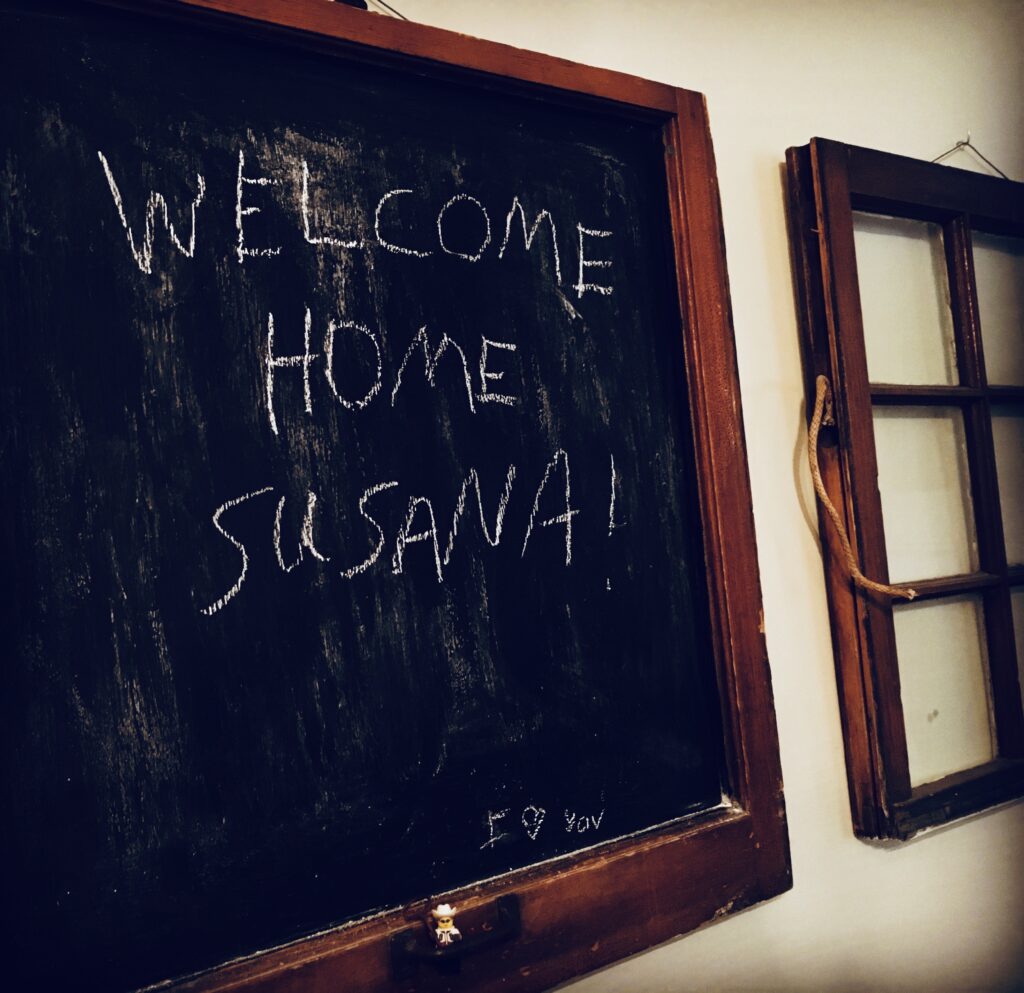 A dry erase chalk marker transformed this window into the perfect decoration for my niece's winter onederland party.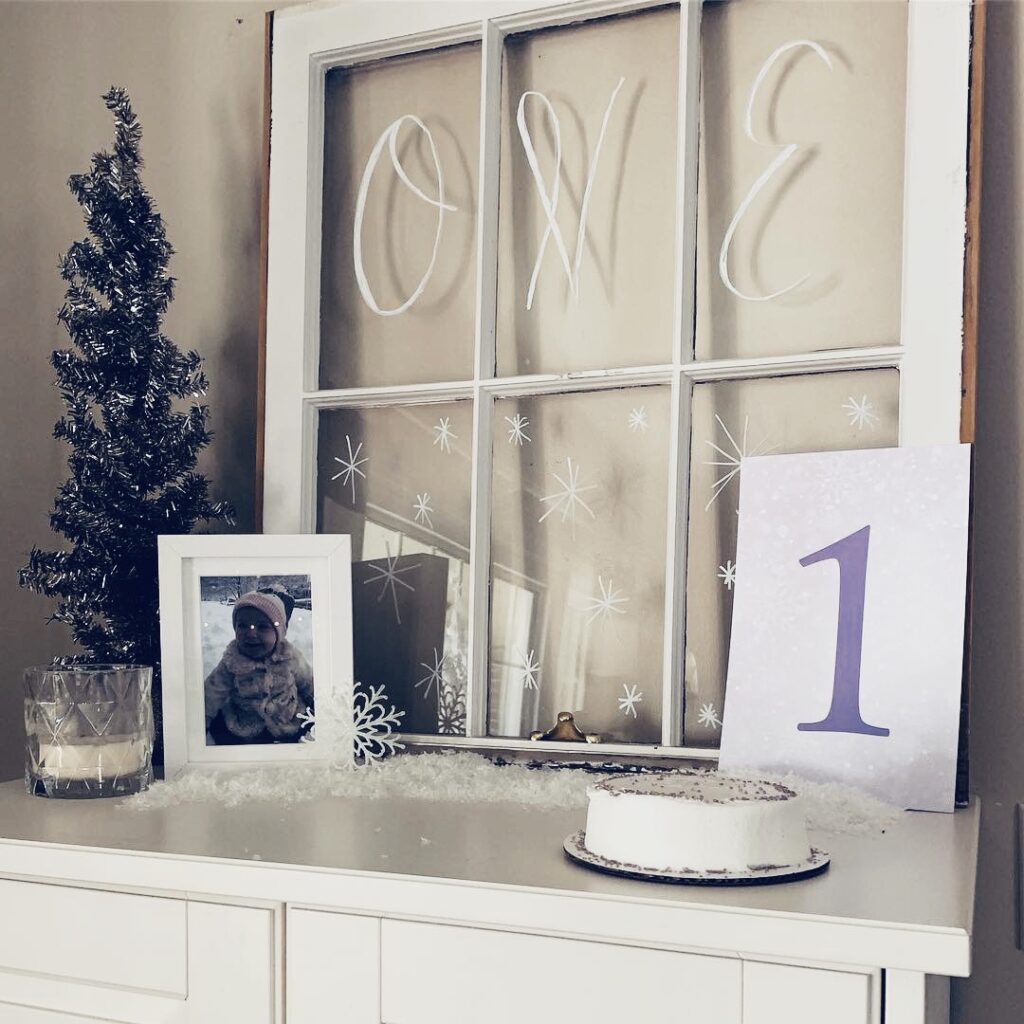 So, before you drive past that window leaned up against the trash, you might just think about stopping and starting your own little window collection. Who knows, in seven years, you might just have a fun little hoard to call your own. 
The day my window hoard grew