I LOVE Christmas and we officially kick off the season at our house with a big, beautiful Fraser Fir.
Our Christmas tree is a far cry from a designer tree. It's decorated with a collection of ornaments dating all the way back to my first handmade ornament – a poorly painted wooden Rudolph from my grade school years. My husband and I always get an ornament when we travel somewhere new. This year, we added a colorful alpaca from our trip to Peru. I keep all the original boxes and some contain handwritten notes from my grandma. I spend an entire afternoon hanging ornaments and soaking in all the good memories. Yes, I think it's the perfect way to kick off the holiday season.
P.S. Don't look too close. My Christmas curtains are wrinkled and my floor needs mopped, but I still think she's beautiful!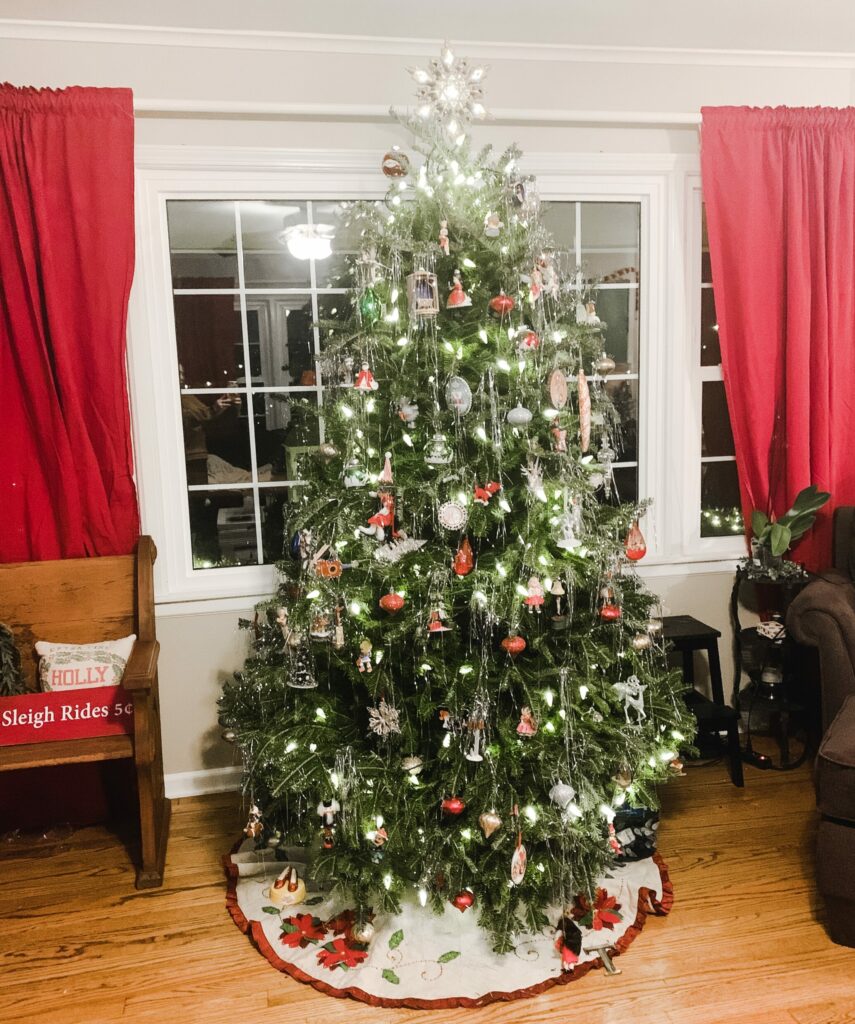 I think I was 6 when I made this Rudolph. Not bad, but luckily my crafting skills have improved. The shading behind the legs and tail is a nice touch, I must admit. I'm guessing my mom suggested that.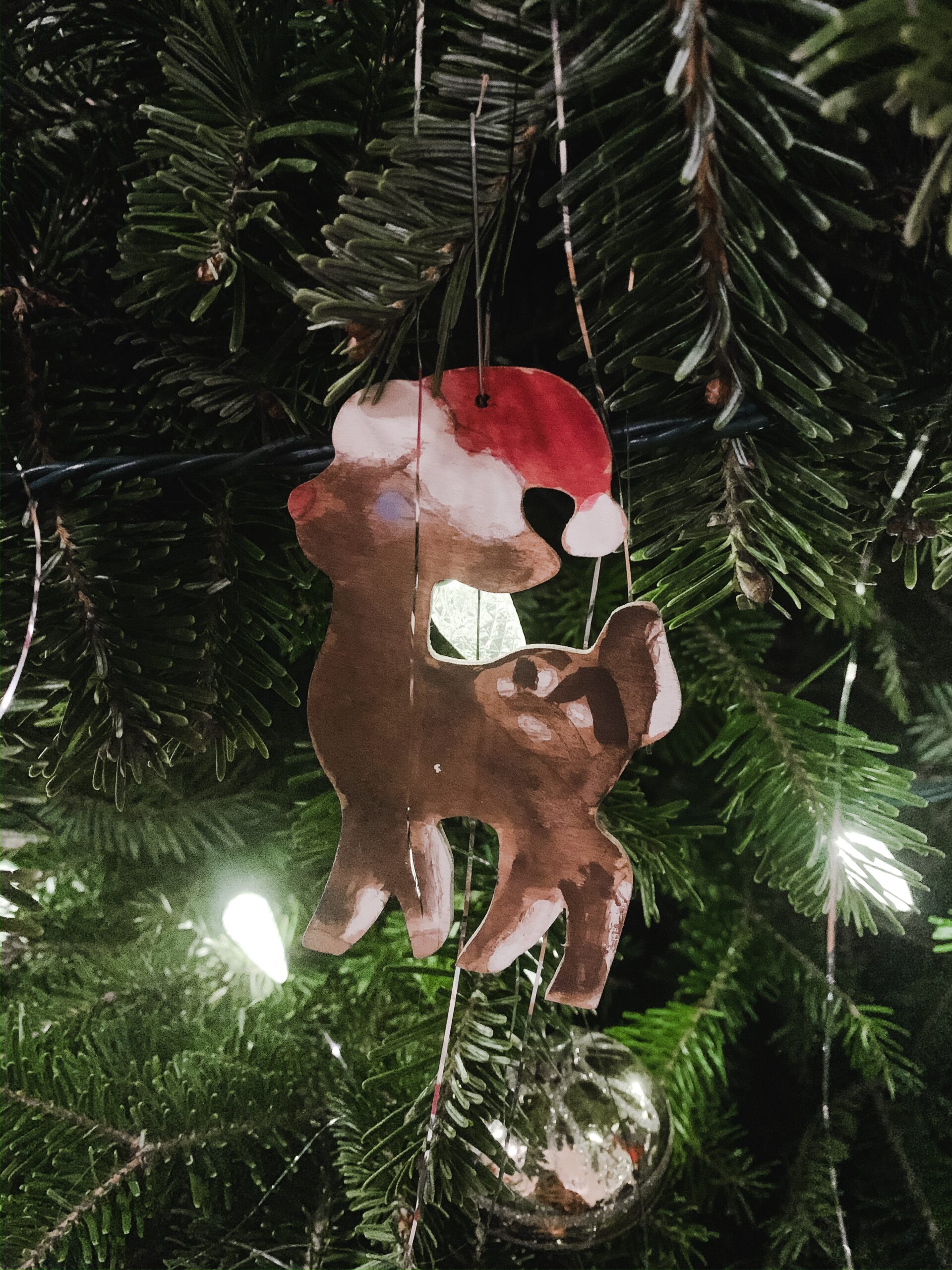 Now, while I love our big tree and all the memories on it, I also love decorating with much smaller versions throughout the house. My nephews did a count last weekend and they found 37! I might have a bit of a problem, but I just can't resist! I especially love pairing Christmas trees with something a little unexpected.
In the spirit of the 12 Days of Christmas, here are 12 ways to decorate with Christmas trees by using different items you might already have around the house. (At least you would if you are a bit of a hoarder, like yours truly.)
1. Vintage blocks
Wooden blocks look like something Santa would pull out of his bag of gifts to give to a good little girl or boy. And, they look absolutely adorable with a little bottle brush tree attached. Plus, you can arrange them to make fun words or use initials of your family members. Cute, right?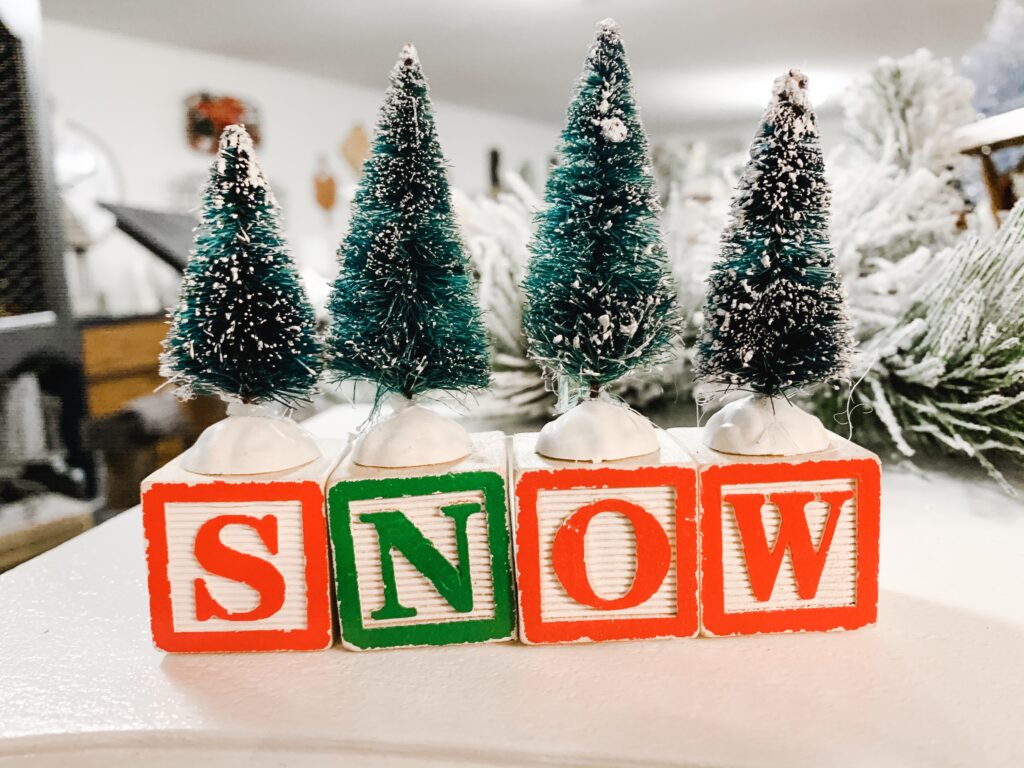 2. Cake plates
I love using cake plates to decorate with for every season. All it takes is a little snow and some trees to make a magical winter wonderland. Here are some more ideas on how to use adorable cake plates all year round.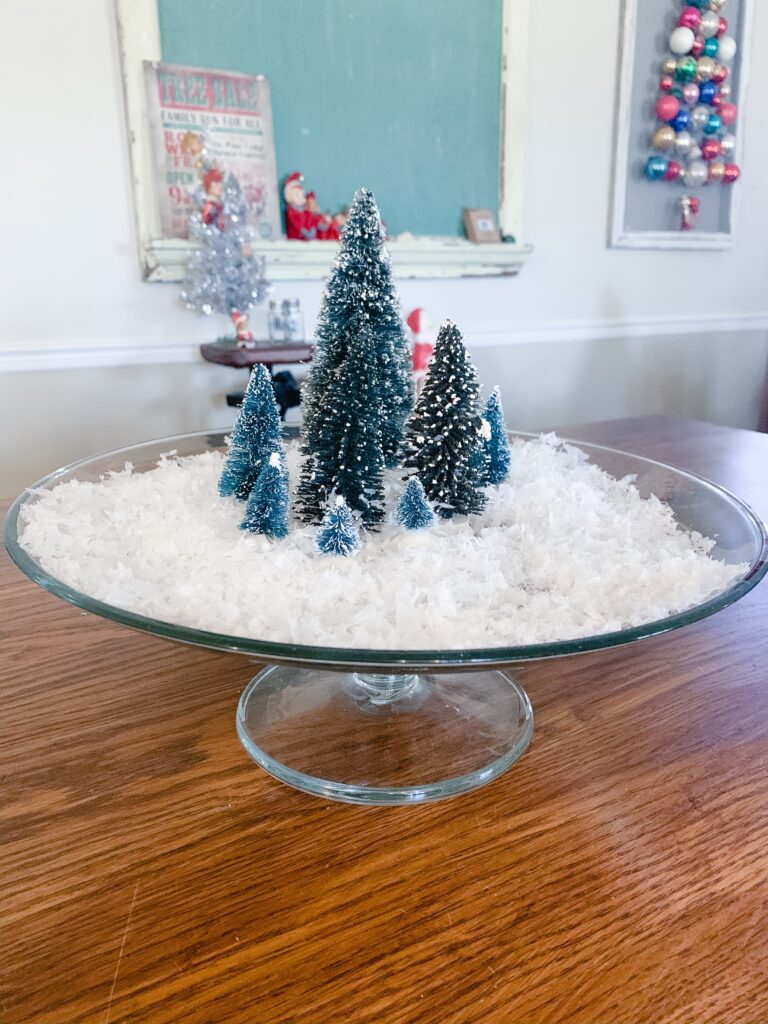 3. Vintage silverplate
A nice piece of tarnished silverplate is another one of my favorite things to change up with the seasons. A simple tree in a urn or even a creamer from a tea set brings a unique and elegant feel to your holiday decor.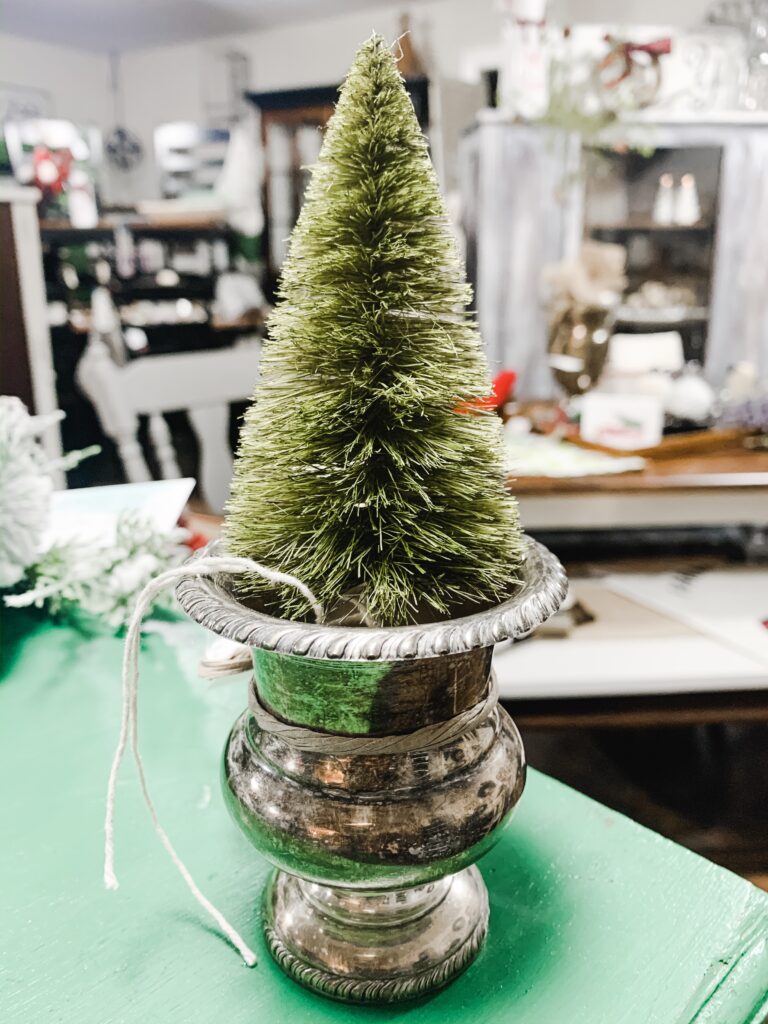 4. Books
I have a lot of books in my house. Surprise, surprise. But I recently saw the best pairing of books and Christmas trees from Tattered Stacks. Of course, this particular stack sold quick, but check out her Etsy shop for more beautiful books.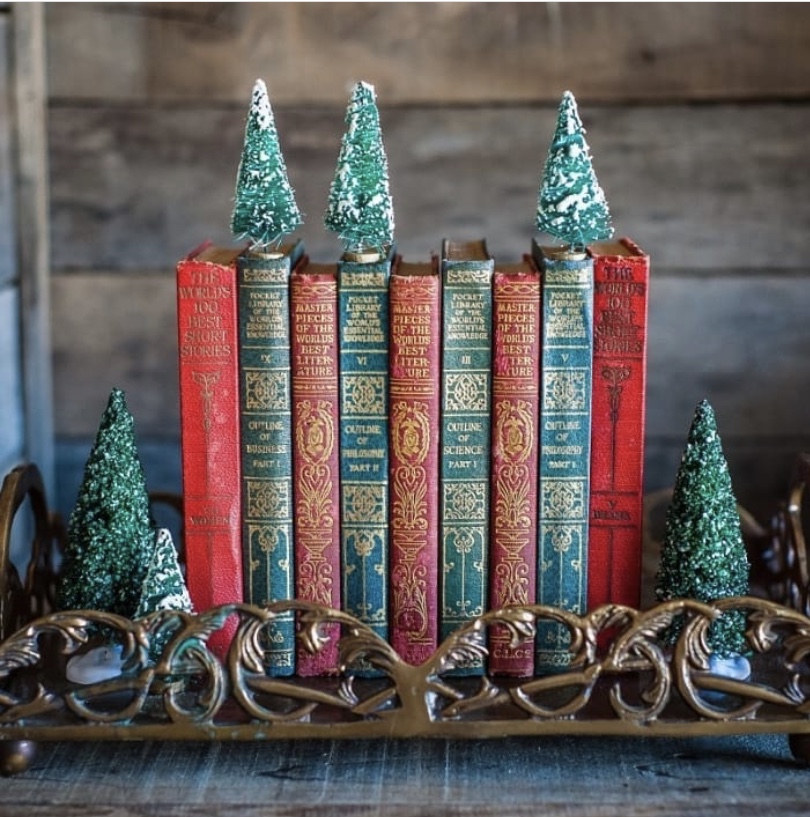 5. Galvanized buckets
If you're going for a farmhouse Christmas, you can't go wrong with a galvanized bucket. The best part? Galvanized buckets come in all sizes and are super affordable at farm and feed stores. Just pick your buckets, pop in a tree and you're farmhouse festive! #JOJOWOULDBEPROUD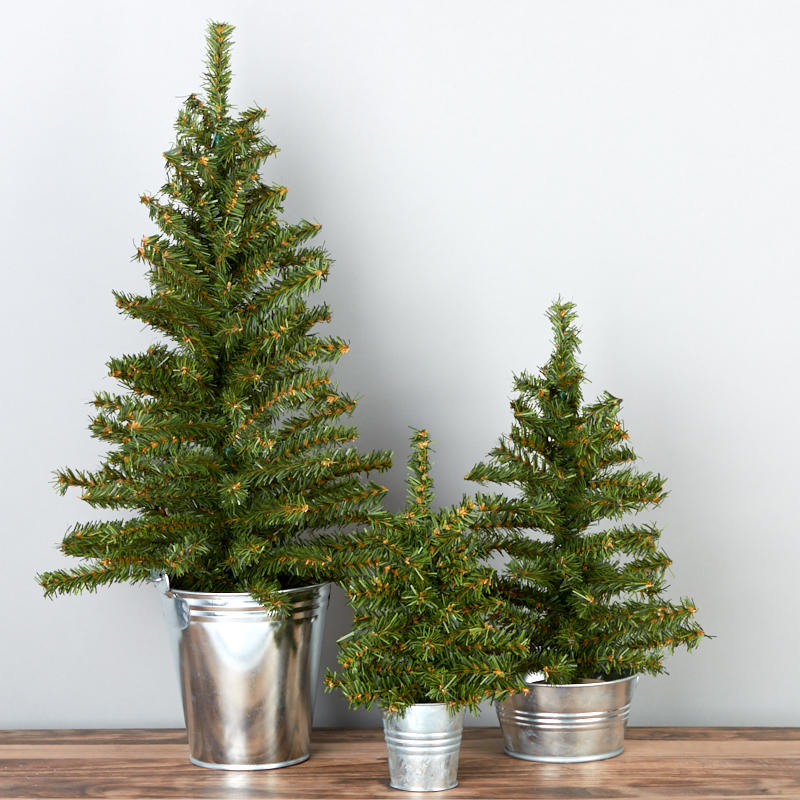 6. Wooden crates
Crates are another spin on farmhouse Christmas. I've seen a lot of these done, but my favorite Christmas tree in a crate is from Donna at Funky Junk Interiors. I just love the aged black and the antiques stencil on the front. If you want this look, head over to her blog and get the details on how to DIY one. This might be my Christmas in July project for next year!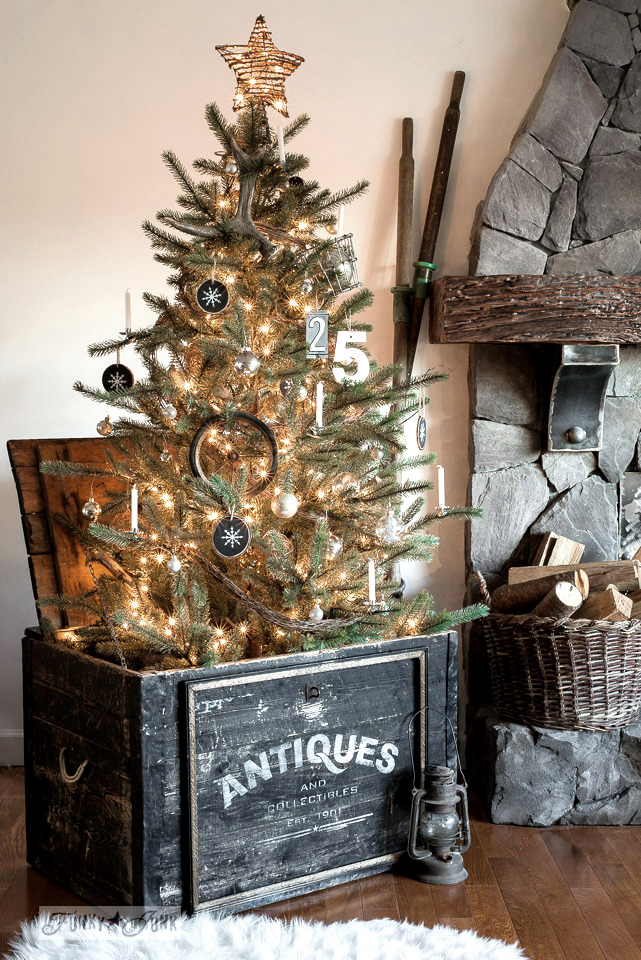 7. Bird cages
There is something whimsical and classic about bird cages. We have a large bird cage in the corner of our living and I love filling it with lights and greenery every year, but I'm really loving the simplicity and vintage charm of these bottle brush trees by Rusty Hinge.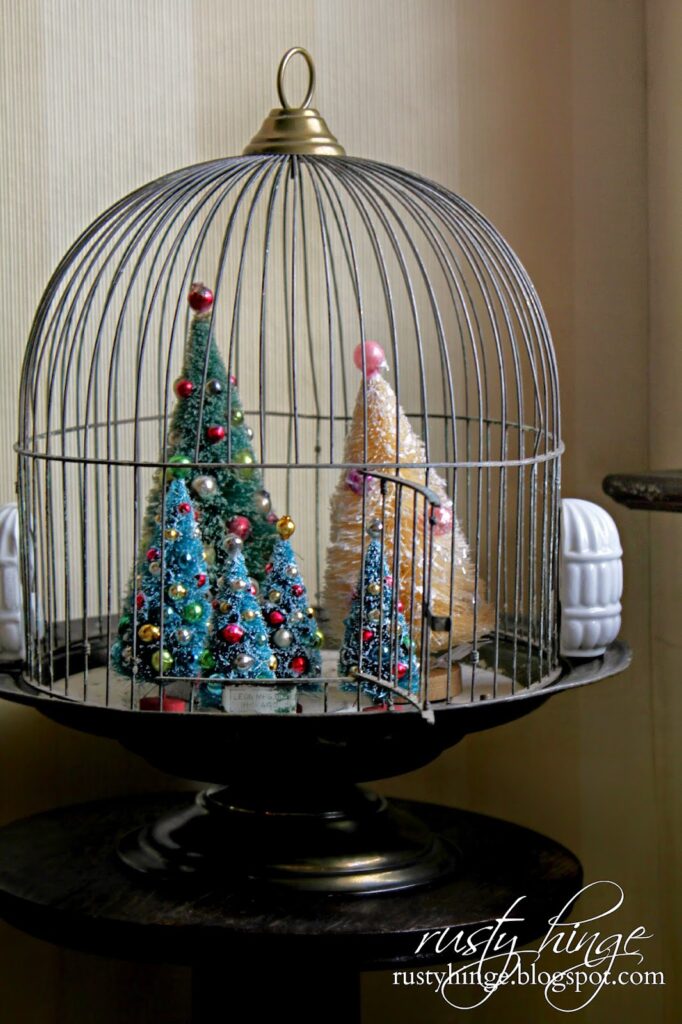 8. Toy cars
Back in the day, my husband used to drive a vintage VW bus. And, yes, we both regret that he sold it. In honor of his old bus, I paired a Christmas tree on top of a model bus and boom, super festive!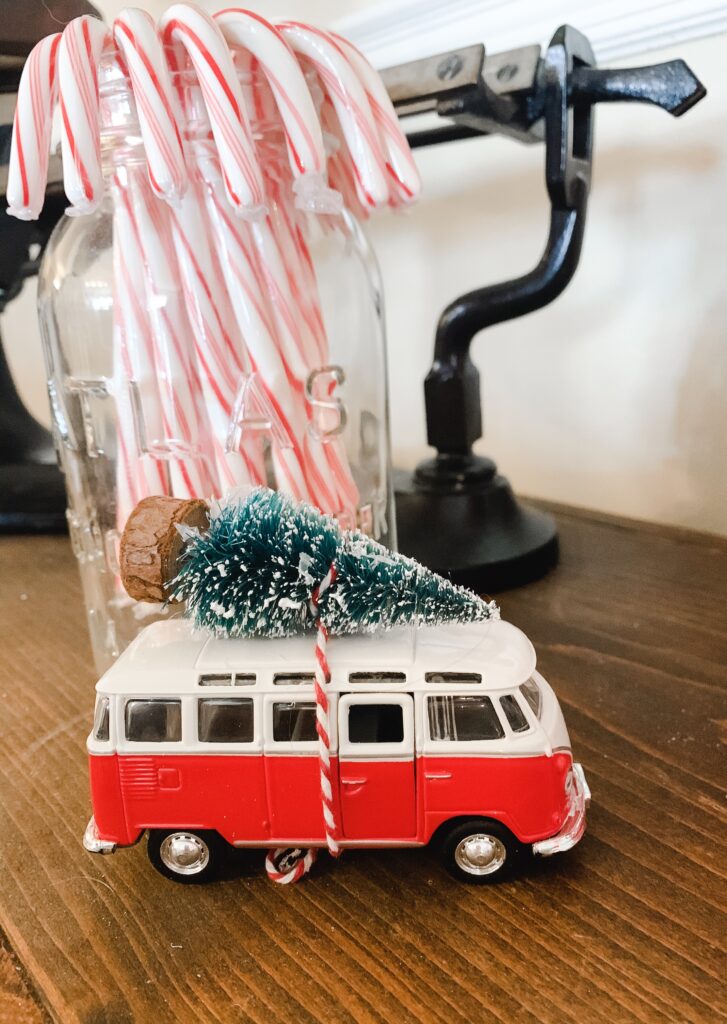 9. Baskets
Simple and cozy, baskets make the perfect base for a Christmas tree. The ladies over at The Merrythought pulled this off beautifully. I also love the simple white and tan gift wrap with a few natural elements mixed in. And the cream felted garland. And the blanket ladder. And that mustard pillow. Yeah, I'll just take it all.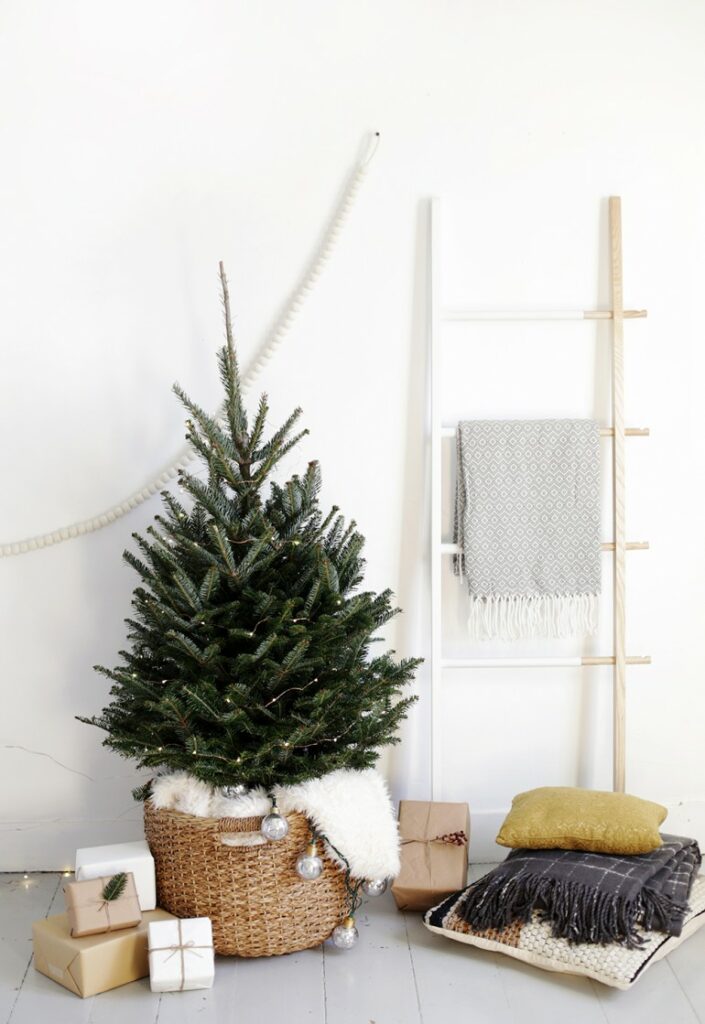 10. Lanterns
I have a big lantern and I love to change it up for each season. As soon as Thanksgiving was over, I pulled out the pumpkins and bittersweet and filled it with a single Christmas tree. A little fake snow in the bottom and a bright red bow on top bring it right into the holiday season.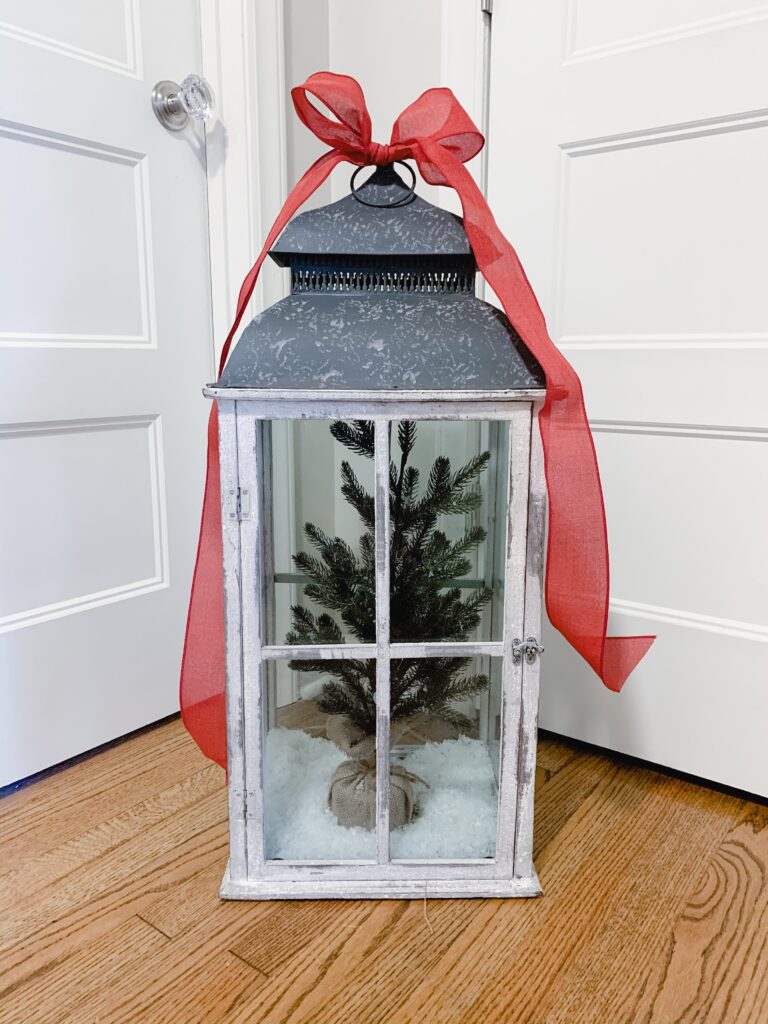 11. Mason jars
Good ol' fashion mason jars are perfect paired with a single bottlebrush tree. Add some fake snow and you have yourself a farmhouse snow globe. I saw this on a Hallmark movie several years ago, but still have yet to make one for myself. Maybe next year!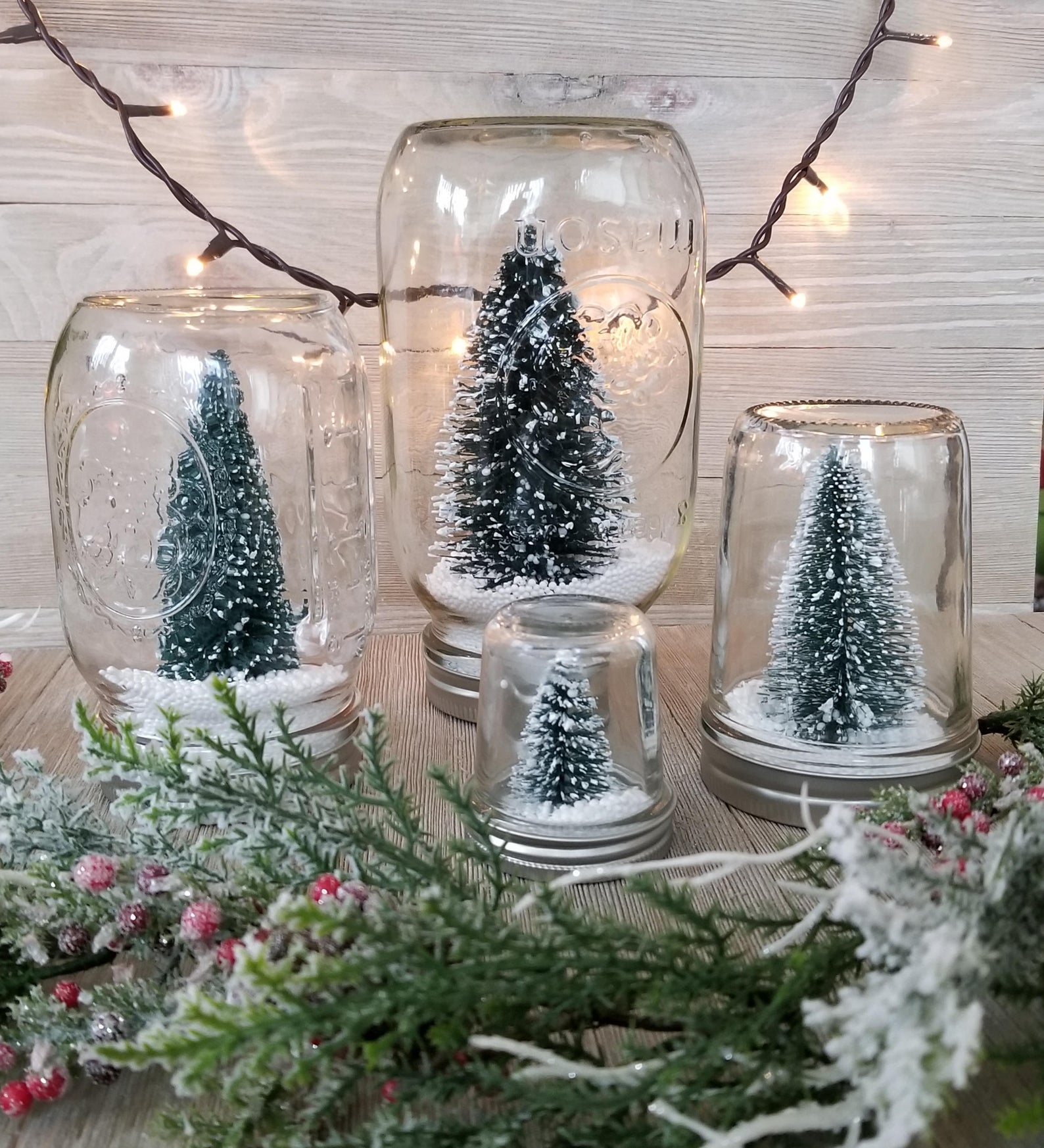 12. Spools
Old wooden spools are one thing I can't resist when I find them at estate sales, so I'm always looking for something to do with them. When paired with a little tree, they are absolutely adorable. And, these are a super quick DIY with a little glue.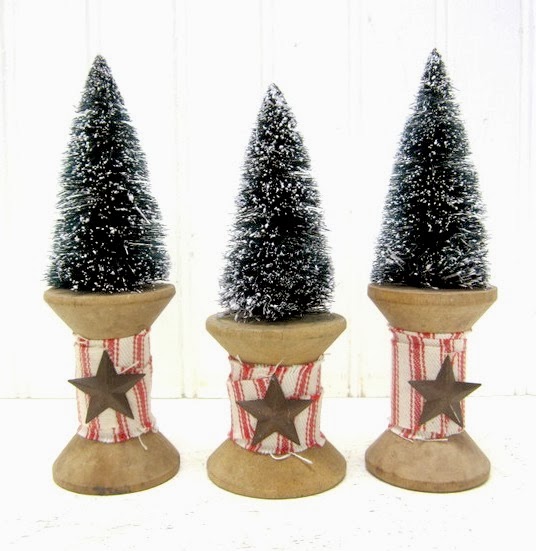 I hope you're inspired to add a tree or two or maybe even 37 to your Christmas decor. You'll notice a lot of these ideas can be done with bottle brush trees, which are really affordable.  And most of the DIYs only require a little glue or twine to put together.
Another money-saving tip is to look for trees in the off-season at estate sales. In the middle of summer, nobody is rushing to buy up all the wonderful Christmas decor in the basement, so it usually goes half price on the last day of the sale. I get there bright and early and find great deals!
Best of luck making your home festive!
Twelve ways to decorate with Christmas trees