You never know what is waiting on the other end of a Facebook Marketplace listing.
Whether it's Craigslist, Letgo, Facebook marketplace or another swap and shop site, I get this incredible feeling of excitement mixed with anxiety every single time I inquire about a piece. Please tell me I'm not the only one. 
I see a deal and I don't want to miss out. I obsessively check my phone to see if they have chosen me to entrust with their item. Meanwhile, my heart is rapidly beating, my mouth turns into the Sahara and my armpits go full-on Louisiana swamp. And, if the item is super unique or really inexpensive, all of these symptoms are exaggerated. It's almost not worth it. Almost. 
One lazy Sunday, I was casually perusing Facebook Marketplace and I came across the cutest little oval gingerbread table.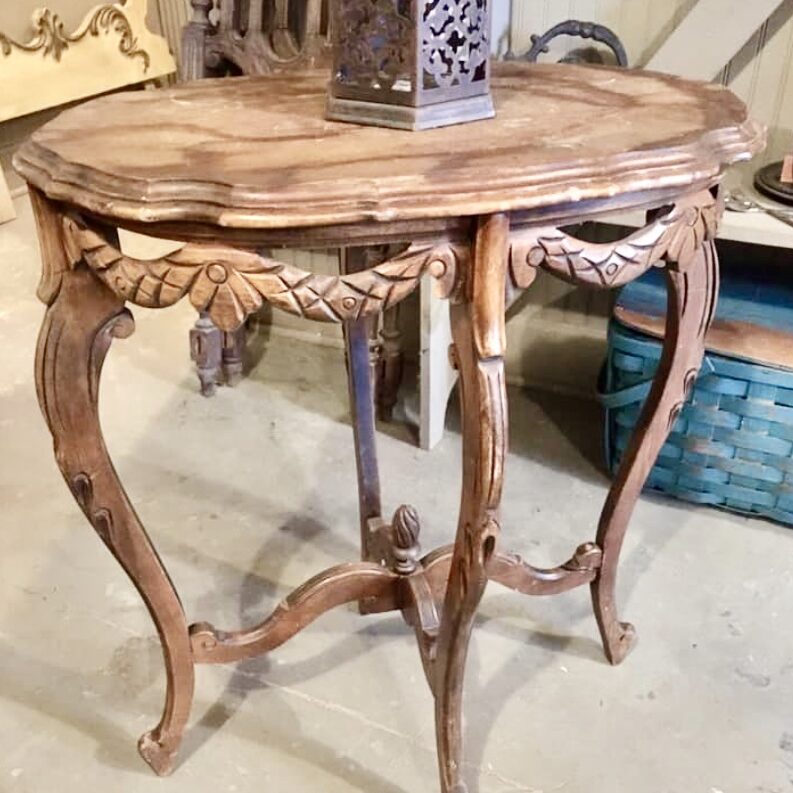 I love small tables because
I can easily haul them myself, so I don't have to trick my husband into going on a pick up with me.
They are quick to fix up and I have no patience.
They are easy to switch out and work into rooms for a whole new look.
A lower price point makes them a little easier to work into a budget.

 
So, as soon as I saw this table, I knew I had to have it. It had just been listed at a really low price, so I immediately hit the blue send button after "Is this still available?"
Now, I shouldn't tell you all my tricks, but here's one that I'm willing to share. I find I have a better chance of getting a piece if I put a little something extra after the canned "Is this still available?" message. It takes very little time and I think it makes my inquiry stand out. Something like "Is this still available? I sure hope so because it would look perfect in my living room." Now, if they have a cat in their profile picture, be sure to use "purrfect" instead. That will win some big bonus points. 
Now, back to the sweet antique oval table with gingerbread trim. The seller was super responsive and we set up a meet time later that afternoon. Score! It was all mine! Well, maybe. 
An hour later, my phone buzzed and it was the seller saying she had someone coming to look at another piece before me and she would do her best to hold it. Yikes! I could feel all the antique gingerbread goodness slipping away. I had talked my mom into going with me, so I told her to drop what she was doing and get in the minivan because I was not going to miss out on this table. And, I made her bring her minivan because I had a feeling that I might end up buying more than just one small table. 
We drove the 20 minutes out to Western Shawnee. By the time Google Maps said we were two minutes out, we were in farm country; which actually really excited me. With farms come barns and other storage buildings and you know what that means - lots of room for treasures! We pulled onto a really long driveway. I was starting to worry about doing a pick up at a place so isolated, but then I saw it. A beautiful saltbox house perched on the hill. I had a great feeling about this place.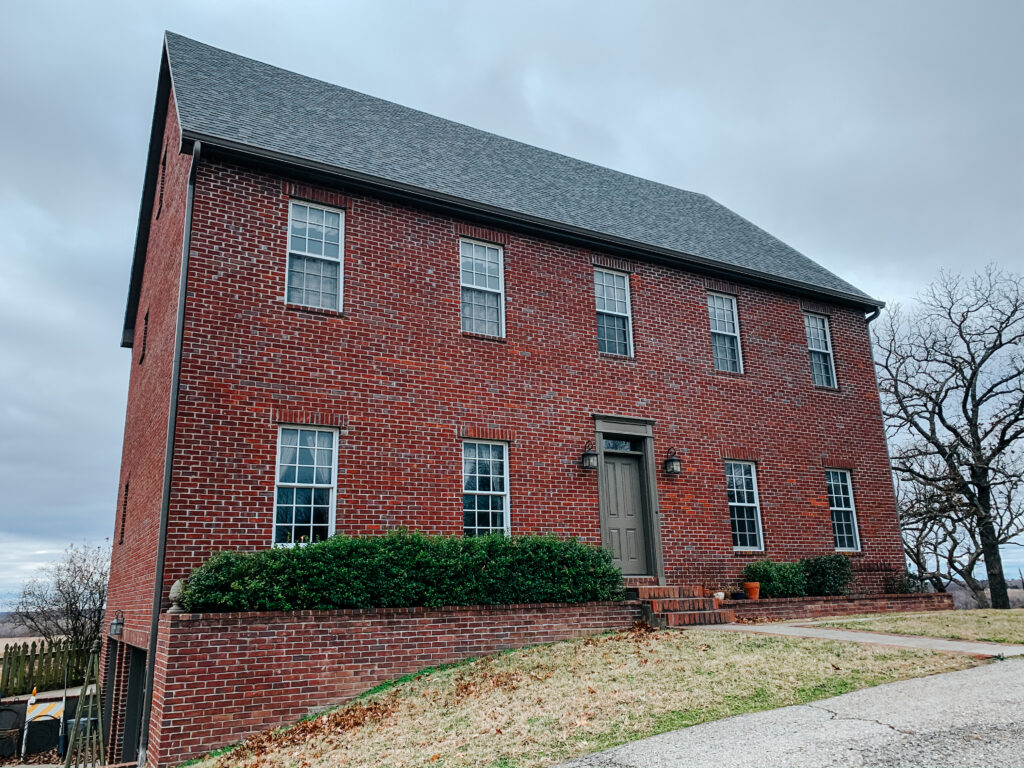 We pulled up to the garage, the door opened and it was filled with treasures. Once again, I was spot on.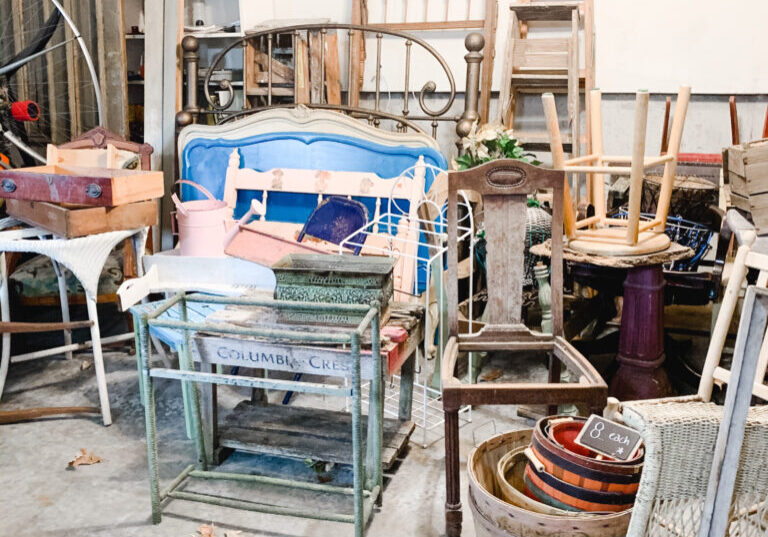 Of course, I snatched up the small table I had come for, but I fully intended to keep shopping. There were so many goodies! From old doors to beds to apple baskets. 
She invited us inside and there were even more antiques to be found. Old pictures, frames and ladders, oh my!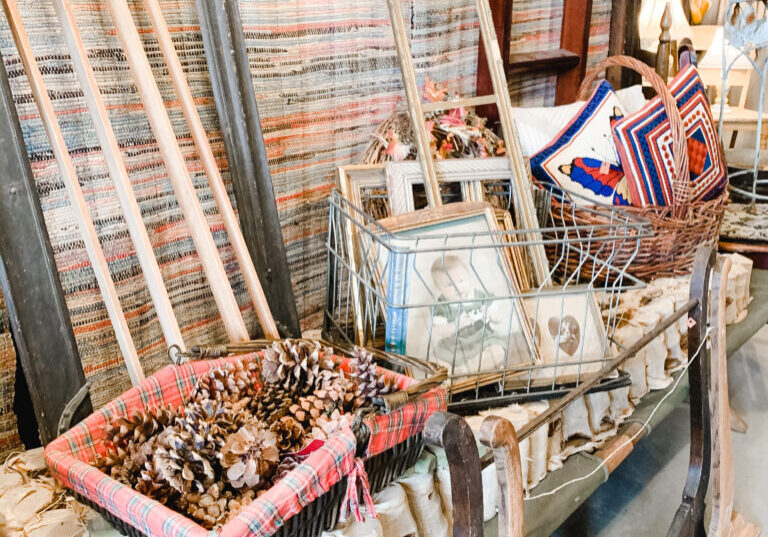 Turns out, this listing on Facebook Marketplace led me to Pilgrim House on the Bluff, a cute occasional home-based antique shop. Cynda, the owner, was a kindred spirit and we had such a great time looking through all of her treasures.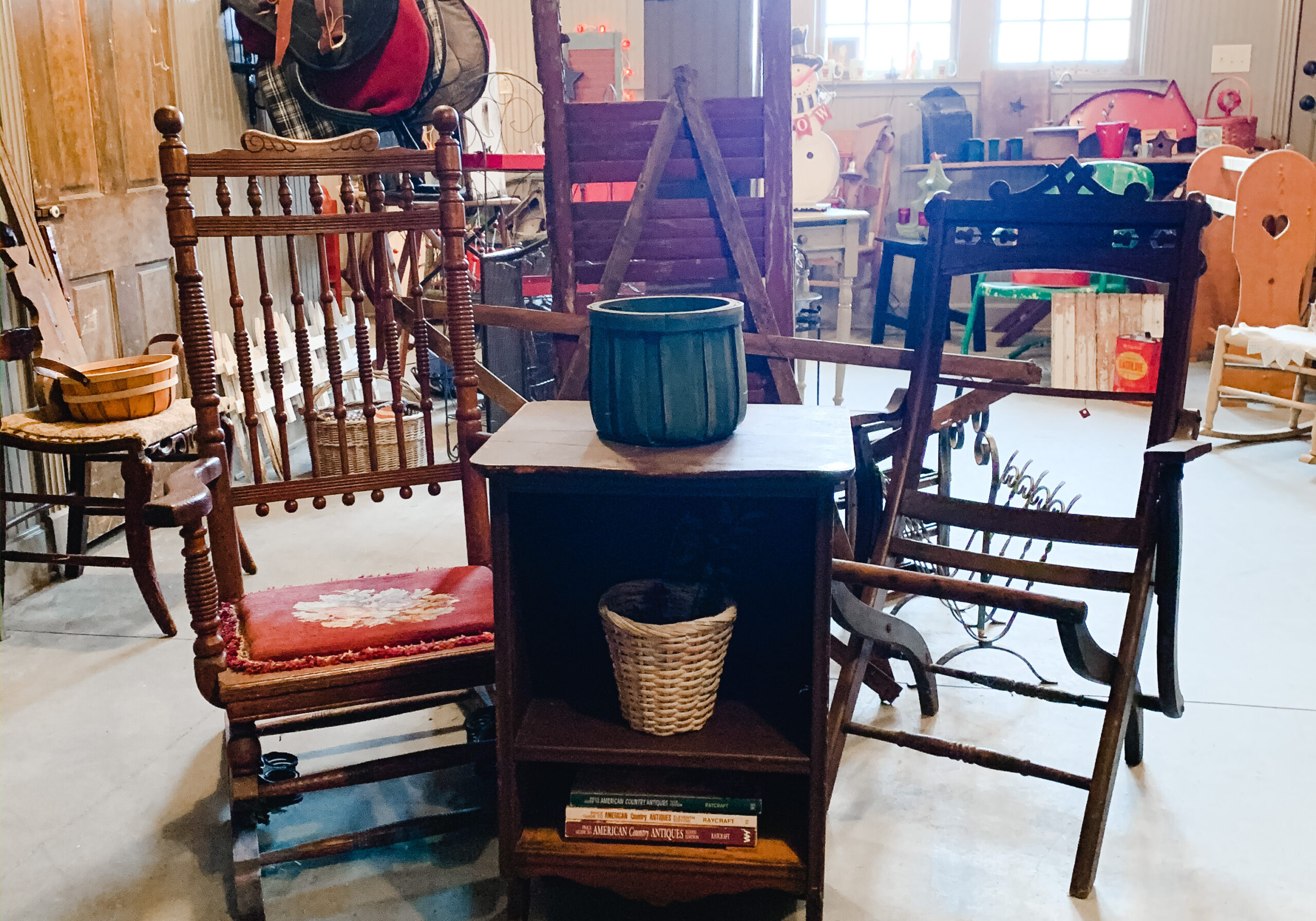 I actually practiced great restraint and only bought one additional item - a beautiful primitive desk. It had two cute drawers and I just couldn't walk away. I stripped down the adorable drawers and refinished them to their original glory. I dry brushed the rest of the desk with black to really make the drawers pop. 
Didn't it turn out great?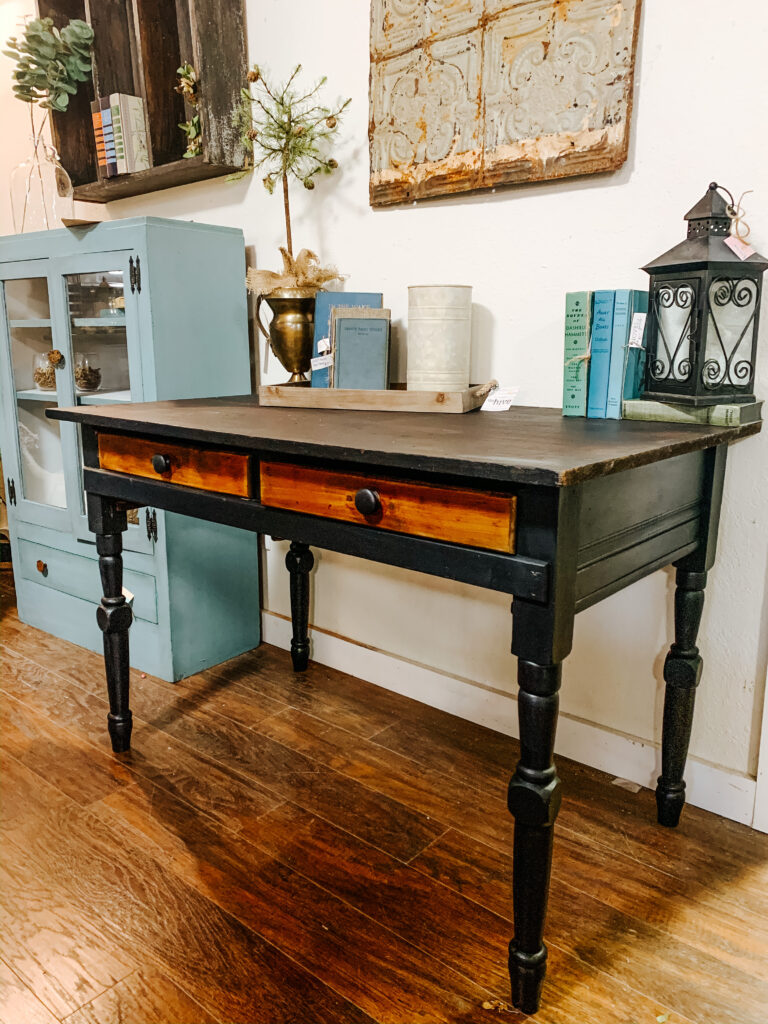 And here's the cute little gingerbread table after I was done with it. Just look at those curves!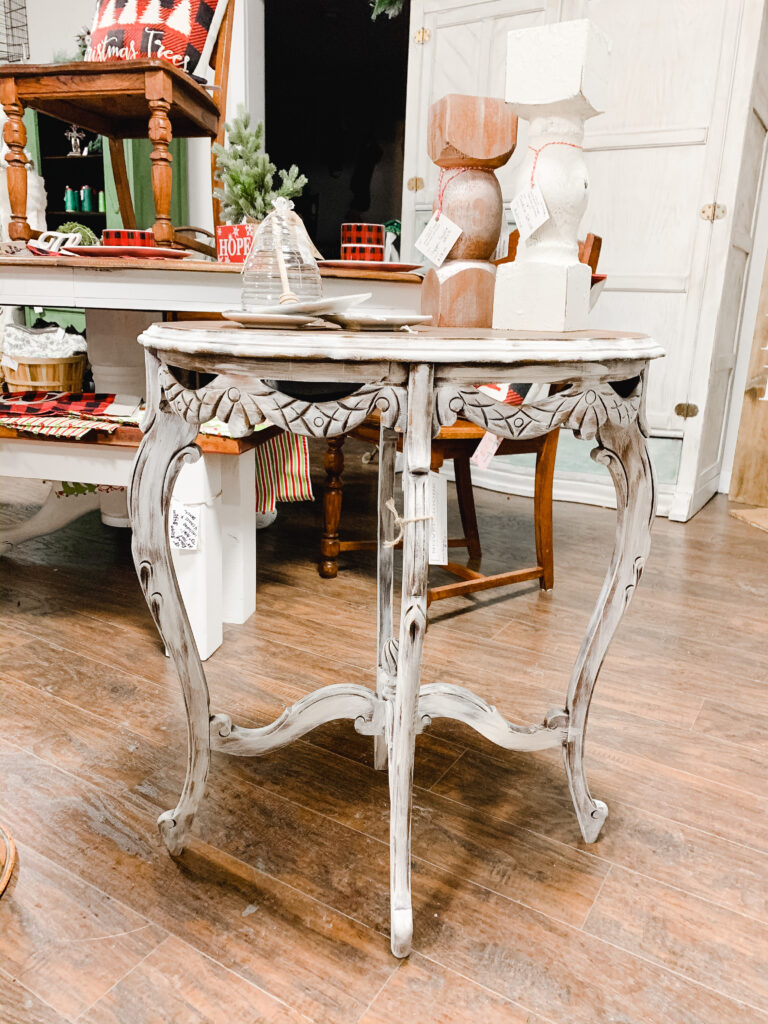 I'll definitely be returning to Pilgrim House on the Bluff for more finds in the future. Best of luck on your treasure hunts!
Modern treasure hunting on Facebook Marketplace