I'm a sucker for paper and I have an impressive hoard of picture frames. Put those two together and a quick and easy craft is born.
Any time I hit up an estate sale with a box of picture frames for $1 or $2, I stock up. I stick to higher quality wood and metal frames that I can paint. The funniest part is I don't really display pictures at my house. I think we maybe have 4 total. So why all the frames? For crafting, of course!
I'm going to share with you one of the quickest and easiest projects you can do with a picture frame and decorative paper. Ready? Cut paper and frame it. There, done. Pretty easy right?
I used antique wall paper for my example, but you can use just about anything! Scrapbook paper, wrapping paper or book pages would work great for this as well.
Every year for Christmas, I ask for old stuff. There's nothing better than getting a one-of-a-kind, can't-be-found-at-target gift for Christmas.
This year my sister outdid herself. She surprised me with wallpaper scraps from our great great grandparents farmhouse. She salvaged it over a decade ago from the house out in Western Oklahoma - Gage, OK to be exact. She covered some boxes with it and was nice enough to save back the scraps for me! #BESTSISTEREVER
Isn't it dreamy? I love the little pink rosebuds.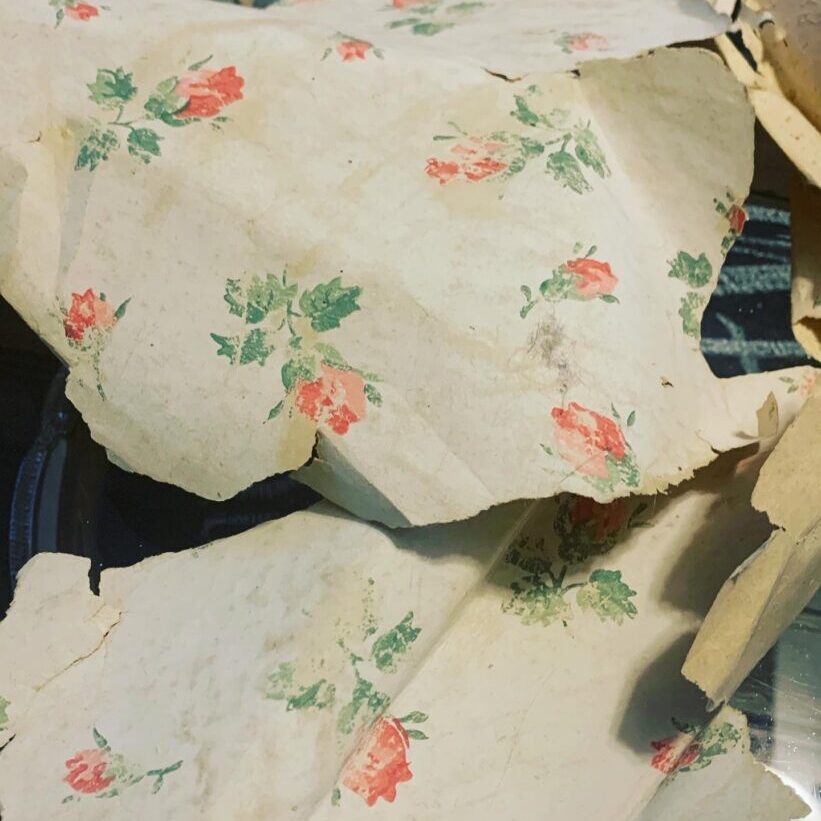 With the hustle and bustle of the holiday season, I didn't get around to using it immediately. I found it the other day and decided it would make the perfect spring craft. I dug through my hoard of frames and found one that fit the biggest scrap. The gold was way too shiny, but that's what paint is for!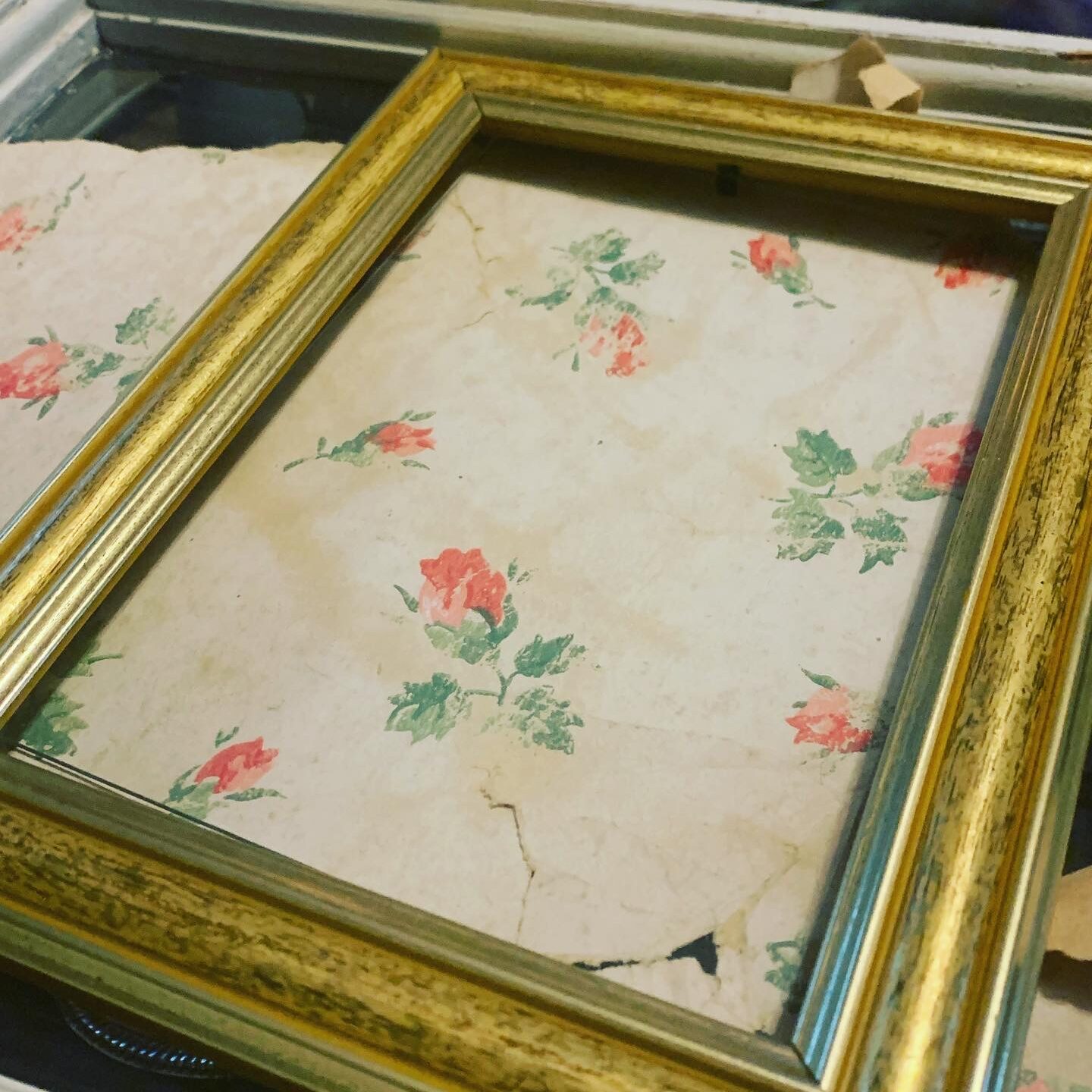 Once I confirmed the frame was a good fit, I popped out the glass and painted the frame a nice, neutral cream.
Then I went to my cutting mat. I very carefully layed the wallpaper flat. Because it was an odd shape and very fragile, I layed the glass on top and used a precision knife to gently cut the wallpaper along the outside of the glass.
If you're using a piece of scrapbook paper or something less fragile, you could easily cut with scissors or a paper cuter.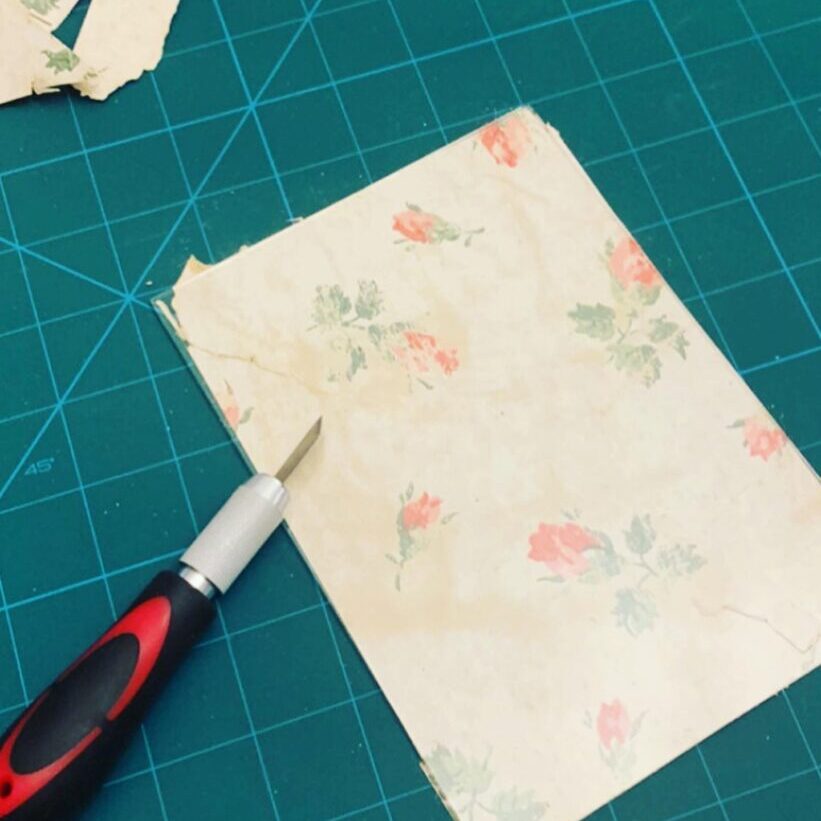 As soon as the paint dried, I popped the glass with the wallpaper behind it back into the frame.
It was the perfect piece to add a little height to the tray full of spring decor on my dining room table. And, I happened to have an antique book with rosebuds on the cover.
I love the way you can see a little tear down in bottom right corner - the perfect amount of wear to show off the antique goodness.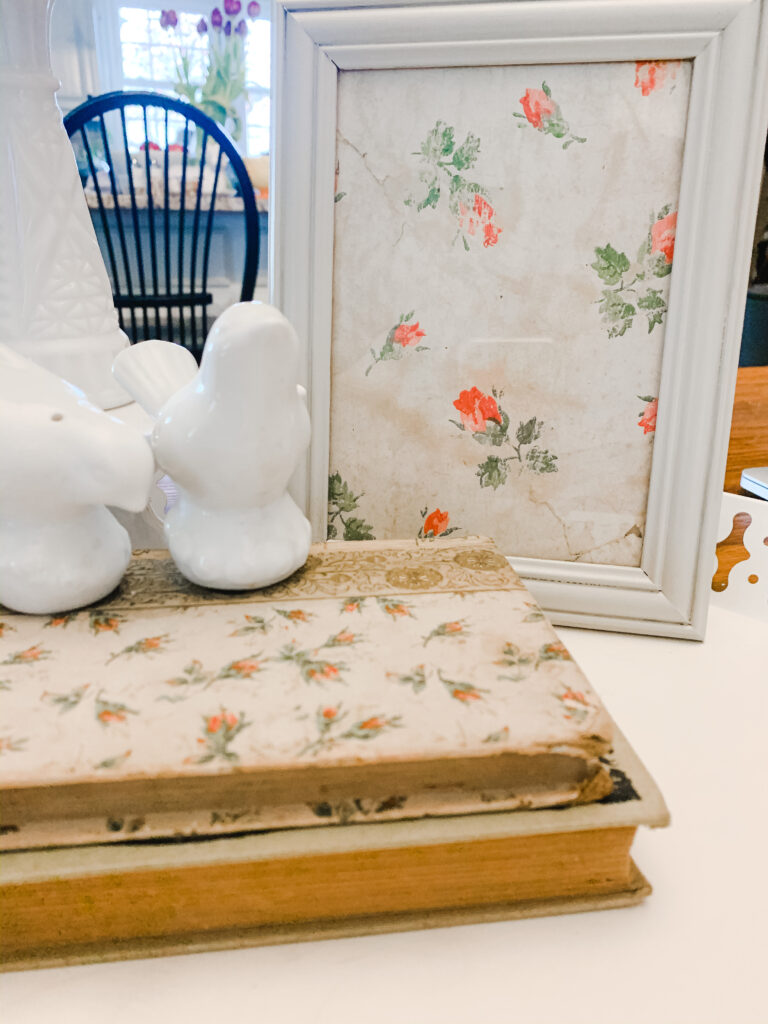 Don't have any antique wallpaper from your great great grandparent's house? No problem!
Like I mentioned earlier, you can use anything that fits in a frame. This is a great way to display some of your favorite scrapbook paper. If you're anything like me, you can't say no to those hot buy scrapbook packs at Michaels that are full of fun prints.
I love this cactus paper.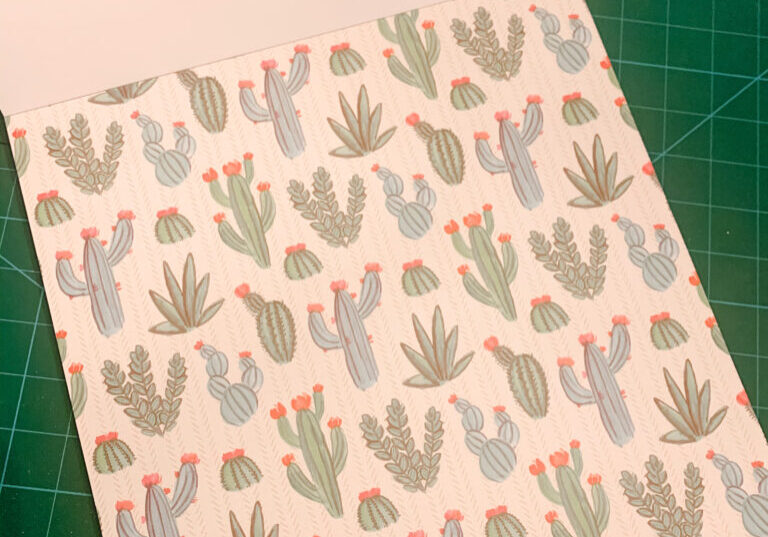 And this floral paper definitely deserves to be framed.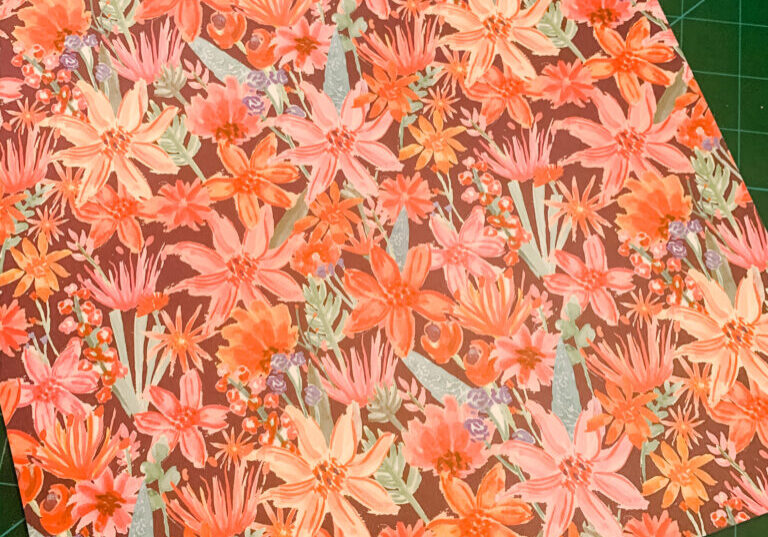 You can either use your new piece of framed art as strictly decor or you can put it to use. A little dry erase marker instantly adds function. Since mine is on my dining room table, I'm using it for our weekly meals.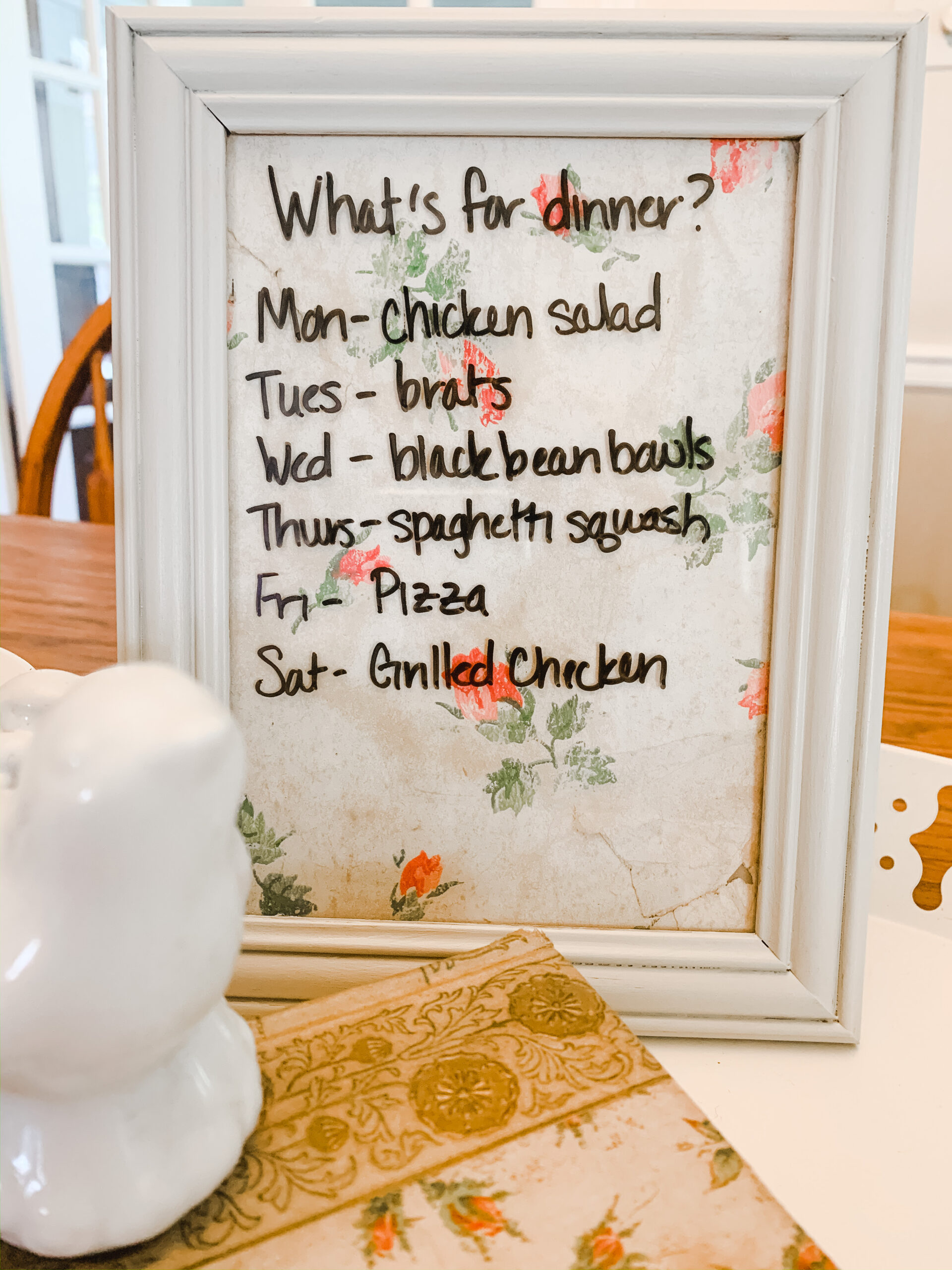 You could also use it to list out your prayer requests, keep your grocery list, write down your to-dos or assign chores to the kids. The only limit is your imagination! Have fun creating!
Showcase your favorite paper with a quick and easy picture frame craft